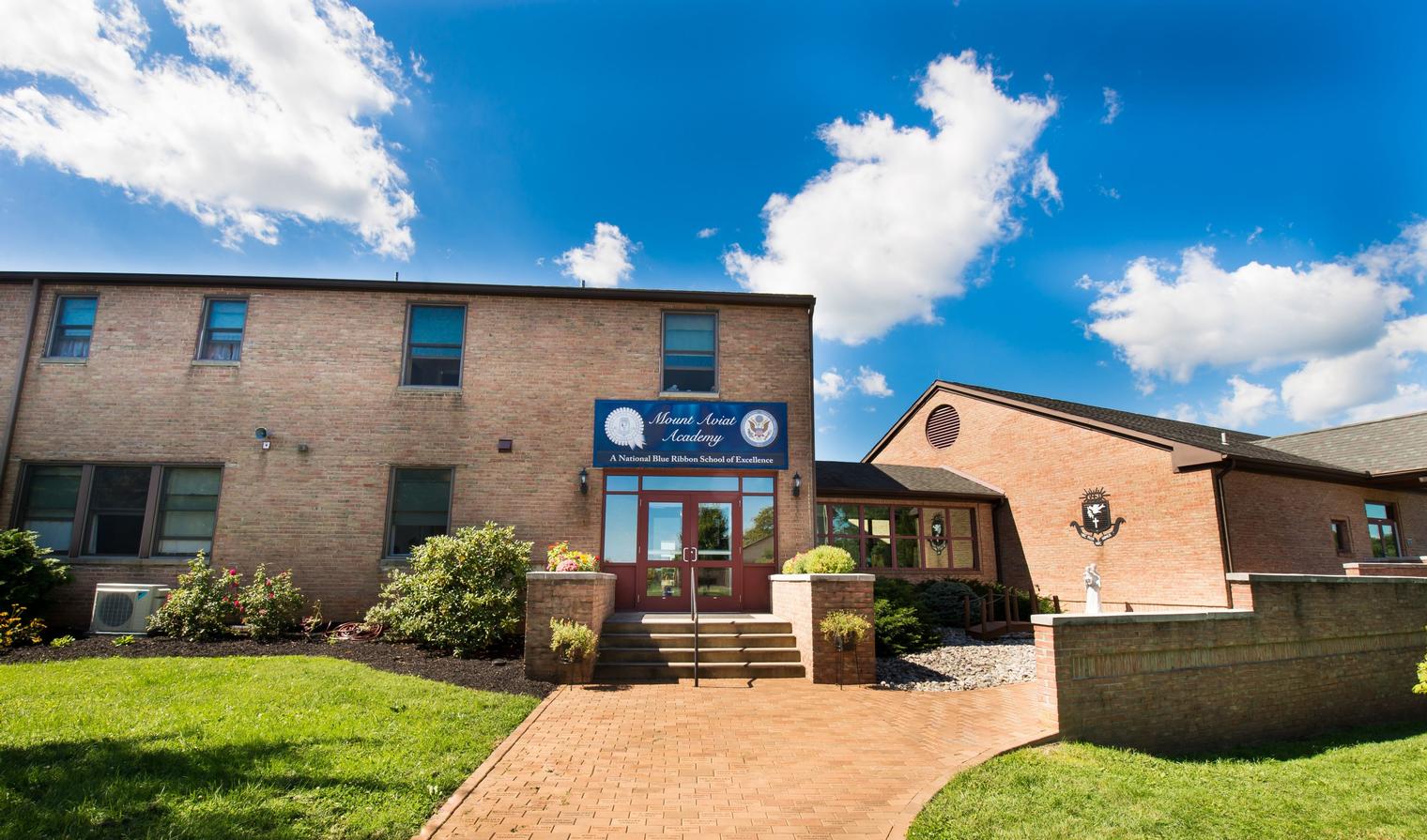 Welcome to Mount Aviat Academy!
Mount Aviat Academy is a private, Catholic school within the Diocese of Wilmington, Delaware, under the direction of the Oblate Sisters of St. Francis de Sales. A school rooted in the faith of our loving God and in each child entrusted to us, we are dedicated to bringing out the very best in each of our students, in and out of the classroom. We are Mount Aviat Academy and we welcome you to get to know us better.
~ Educating Students To Be No More And No Less Than Their Best ~
---
News & Announcements
Mario's Pizza Available 10/30, 11/6, 11/13, 11/20 Pick-up at 12:30 & 3:00 dismissal Order through FACTS by October 26 Details here...

Save The Date!
58th Christmas Bazaar Saturday, November 21 Pre-order cream puffs, pies and more Raffle Baskets, Silent Auction More details to follow!
Need a break from cooking? Woody's Tacos & Tequila presents "Build Your Own Taco" Night Pick-up at MAA on November 10 Order by November 6 Details here...

Thanks to all who came out to support our "drive-thru" Roast Beef Dinner this year. The day was a huge success! Click here for more....

View All

Events